Working with independent filmmakers, dancers, actors and musicians.
– Astor Theater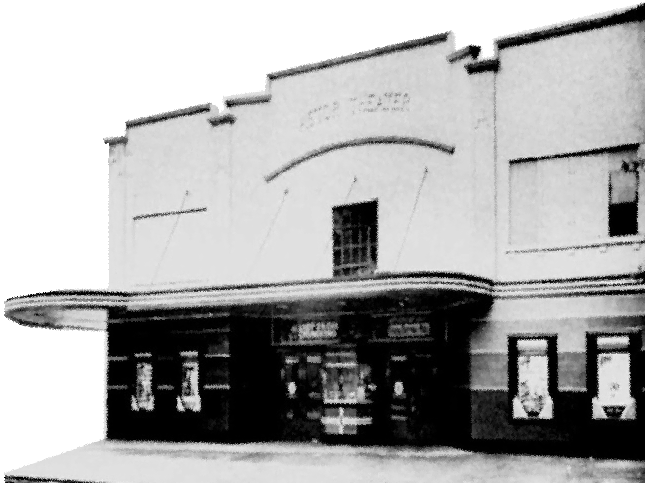 Astor Theater History
Original Photo-Play Theater Format Predated Movies
---
by James Searles
There are a number of theaters in the world named Astor, but whether they all hearken to the namesake of John Jacob Astor, as does the one in Milwaukee, is unknown. It is known that this neighborhood Vaudeville and "photo-play" theater was named for the side street on which it is fronted, and that the street itself was named in 1835 after the famous international furrier of the 19th century.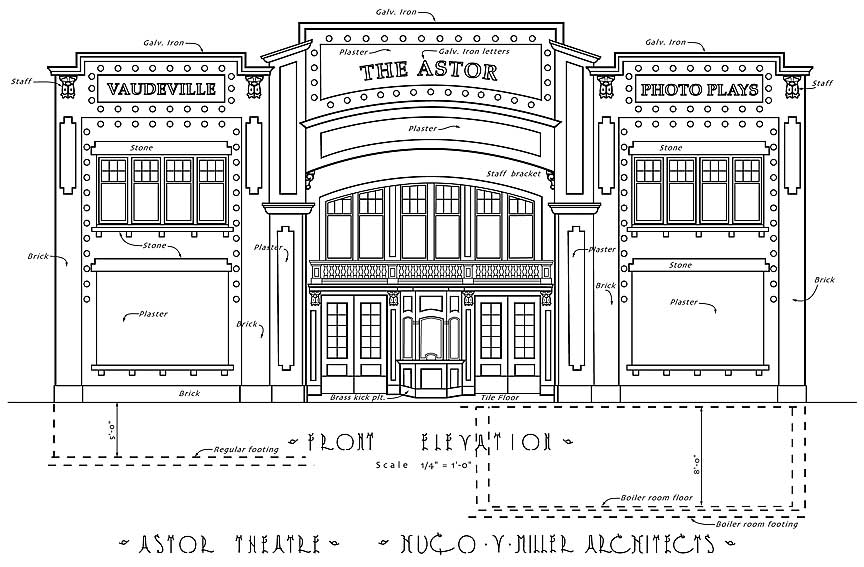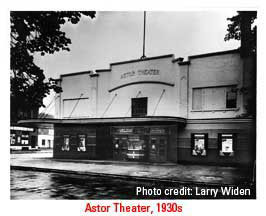 Location
The Astor Theater, formerly located at 1696 N. Astor, in Milwaukee's near downtown area on the corner of Astor and Brady Streets, has now transformed itself into a virtual theater located exclusively on the world wide web.