Melvin Van Peebles, driving force for change, was able to see what the studios missed – a chance for blacks to see a familiar face on the silver screen that they could relate to.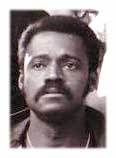 His talent went beyond film. After he served in the US Air Force (navigator/bombardier), he worked in Mexico as a portrait painter – mid 50's. We next find Melvin in San Francisco working for the post office and cable-car grip. He shot his first two short films there: Sunlight and Three Pickup Men for Herrick (1958). Next, off to Holland where he attended graduate school. On to Paris – he picked up spare change (and a few overnight stops at the city jail) as an unlicensed street entertainer in Paris. He wrote five novels – all in English – never bothered to learn French. One of the novels, La Permission, was the story of a star-crossed interracial romance. On the strength of the novel, he got into the French Cinema Center as a director. A grant for $70,000 allowed him change La Permission into his first feature film, The Story of aThree-Day Pass (1968). Never one to miss the change to find the color green, several Hollywood studios tried to sign Melvin assuming that he was French. In 1968 few studios would take a chance on a black director. Columbia Pictures hired Van Peelbes to direct Watermelon Man, 1970, comedy – a story of a white bigot. – wakes up one morning – finds himself black. The manic ride presses unreal moments into psychedelic color fills and choppy eye catching effects under Melvin's direction – great cinematography. The ongoing themes such as "he stole something..we just don't know yet" are a view of the humor as the bigot finds the world turning against him as a black man. The previous year Melvin had recorded "Br'er Soul", cited as a precursor to rap.
With the money earned from Watermelon Man, Melvin independently produced, directed, scored, and acted in Sweet Sweetback's Baadassss Song, 1970, his best known film – historically important. The movie cost $500,000,00 to shoot. That included $50.000 borrowed from Bill Cosby. Movie Index, 1971, lists as box: Escape from the Planet of the Apes, $12,300,00 – Clockwork Orange, $26,589,355 – Dirty Harry, $28,153,434 – Sweet Sweetback's Baad Asssss Song, $ 15,200,000. Wait a minute – stop the show. What happened? The opening review was mixed ranging from adoration from the hip to condemnation from both black and white establishment. The film has a life of it's own shown all over the world. I found a web site in Holland on the flick. "Every now and then a little revolution is a good thing." Melvin was more than a revolution – more like and explosion of pent up feelings. Blaxploitation started with this film. The best definition that I can give is blend Brunson, Eastwood, Connery – rough tough action heroes into a black star – and you have a super stud hero, gangster shoot everything that moved. "Dedicated to all the Brothers and Sisters who have had enough with the man." Sweet Sweetback's was an art film in the guise of an exploitation movie. Van pebbles liked gritty zoom photography, multiple exposures, and hallucinogen colors. The film established Melvin as a folk hero.
Melvin's treatment of women is hardly dignified. The film is brutal, violent, with some rather kinky sex scenes. Get over your hang-ups – rent or buy the movie. Dig under the covers and try to figure out the message. The MPAA rated the movie X. Melvin put "rated X by an all white jury" on the movie posters. Melvin said "In my film, the black audience finally gets a chance to see some of their own fantasies acted out…rising out of the mud and kicking ass." Start with page one of the screenplay – BROTHELSCENE ONE – ONCE UPON A TIME IN LOS ANGELES, CALIFORNIA WOMEN lined up like sort of a feminine wild bunch, dressed in housecoats, the classic garment of their profession….A filthy, half-starved nappy headed BOY hunches over a kitchen table gobbling food from a plate. He steals a fugitive glance up at the table as if he fears being struck or his food being taken away, then goes back to eating. Melvin uses ethereal music suggesting a flash back to Sweetback's youth with an incantation both in English and French, as the police siren wails. Sweetback gets seduced by one of the whores – then a gospel choir cuts in with a version of This little light of mine, I'm gonna let it shine… BROTHEL – NIGHT CIRCUS SCENE In this quirky scene Beatle says We don't know nothing about no dead man. DETECTIVE # 2 We know that but the commissioner doesn't. We just want to borrow one of your boys for a couple of hours and take him downtown to make us look good, official-wise" Detective #1 moves to see how the play is progressing. The bearded man now has stripped off his suit jack to reveal a bra — he is in fact, a she…. And the lesbian, removing bra and beard, turns into a man – it's Sweetback. Sweetback gets stuck going with the detectives who have reminded him that an once of prevention …is worth a pound of sniffin' around. The detectives head off with Sweetback. They get a call – community disturbance possible 415. CROWDSCENE Take your hand off him, jive police, jive police. How would you like somebody coming into your neighborhood? The detectives come back to the car with Moo-Moo, a black militant. They do not head back to the station. A red light minds us that JESUS SAVES. The detectives discuss: Nice night. Yeah. Nice night for a drive. A little walk too, maybe. BEATING SCENE Moo-Moo is out the car as the cops start to beat him to death, making a nice industrial-strength grinding sound like the pumps in the back ground that have been beautified to look like grasshoppers. DETECTIVE #2 Let's see this militant. You don't look tough now. The oil pump bobs up and down evilly. Sweetback attacks the cops. He is so swift and sure, it is over in a moment…..his blows rise and flow slowly, intensely, in time with the oil pump, again and again. You are just going to have to see the film. Look for symbolism. This is a biting film with a message. Tell me if you catch the meaning of the last scene. Read the screen-play before watching the video to better catch the imagery. The original print badly needs restoring. It is only available on video – not for young children. 
Blaxploitation ran from 1970 to 1980 – over 200 films released by independent and major studios. During the 70's and 80's Burt Reynolds, Charles Bronson, Clint Eastwood – all played the same type of characters. Thirty years later film critics finally asked – should the Bronson and Eastwood movies be labeled white-exploitation? 
The black characters and screenplays demonstrated that they had enough of the man. crossing all movie themes – dramas, comedies, westerns, cops, and drug dealers. If you read a bit about early black film history, blaxploitation should not be much of a surprise. The black heroes came to life on the silver screen as the media showed blacks as militants and revolutionaries – hardly honest. The box office success fueled the public image of blacks as drug dealers, cold killers and thugs. That which made them successful also created the end of the style. While Superfly, 72, romances guns and drug use, we also find tender films like TheLearning Tree, 1969, directed and written by Gordon Parks. Melvin Van Peeples, folk hero, had opened the door – getting black directors on set.