The art and process of choreography, as with any of the art forms – musical composition, painting, sculpture, etc. – is as diverse as the piece being created.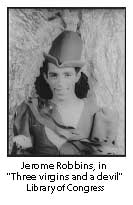 The formal definition of choreography is "the art of mapping or describing a region as distinct." This is a definition brought to its most simplistic level, especially when it is being applied to the creative process. So many other factors are of concern when considering the whole of choreography as it applies to the creative process. Some of these can be the type of score one is working with, the vision of the piece being created, the dancers, musical scores, and the level of the creativity and skill of the collaborators a choreographer is working with.
A choreographer needs to consider two dynamics when creating a dance piece. These are framemaking, and then the "filing." Framemaking is working an area which will then be filled with movement which can convey the ideas, music, dynamics and the structure of the piece that is needed. If the piece being created is choreographed with both sides, the framemaking and the filing or movement being considered, then the relationship between the two dynamics has a much more considerable chance of cohesive story-telling or expressing a coherent thought which is desired.
There are, of course, as many approaches to choreography as pieces utilizing movement. Of the many choreographers this artist has had the privilege of working with, I'd like to mention several to illustrate the differences that come from their backgrounds, and how these differences shape the individuals' choreographic styles.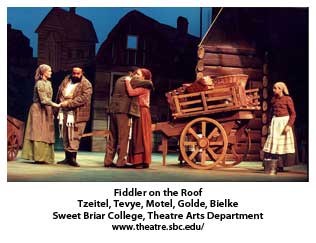 Jerome Robbins, who is known for choreography for Broadway stage productions such as "West Side Story," "Fiddler on the Roof" and many other classic musicals, comes from a very structured balletic training. In addition to Broadway musicals, Mr. Robbins was a principal choreographer for the New York City Ballet among many other companies. While considered an extremely prolific and gifted choreographer, he had a reputation for being a rather difficult personality for dancers to collaborate with. Most audiences don't realize that ballet dancers spend their entire training and performing careers working at a constant athletic level in the effort to make what is very unnatural to the human body appear easy, as well as elegant. Mr. Robbins, being the perfectionist that he was, thought nothing of berating one dancer in front of a group of 25-30 other dancers and collaborators. This could be done for as minor a reason as an arm being a fraction out of place. Obviously, this was extremely demoralizing to the performer. While ballet is an extremely precise use of movement, his harsh delivery where critiquing was concerned was less than productive.
Michael Bennett was one of, if not the lead choreographers, of the 1970s through the mid-1980s. His work included Broadway productions of "The Follies," "Company" "Ballroom" and, of course, what many in the Broadway theatre consider to be the premiere dance musical of all time, the classic "A Chorus Line." His style was a classic continuation of the dance forms ballet and jazz. One of the elements of his work that make it so unique was that like the man himself, his choreography expressed a certain sexual ambiguity. The men and the women were both required to perform movement that exhibited both male and female elements. In addition, the late Mr. Bennett's work used stillness as a movement to great success. This is most clearly seen, for example, in the opening pose the dancers appear in on the album cover, which they periodically come back to throughout the play, at times holding that same completely still pose for up to 20 minutes as other dancers step forward to do their solo pieces. This is possibly one of the most effective uses of stillness executed in Broadway dance. For the dancers, this can be extremely difficult, yet periodically coming back to that exact same opening pose has an effect unmatched in the power and continuity it brings to the piece.
Bob Fosse. The final example of Broadway choreographers also happens to be one of this dancer's favorite works to perform. Bob Fosse came from a background of Burlesque and Vaudeville. His work was filled with pelvic undulations, hip thrusts, and perhaps some of the most sexualized movement ever seen in Broadway theatre. This movement gave his musicals such as "Chicago," Pippin," and "Sweet Charity," among many others, extreme individuality and sensuality. Mr. Fosse had a preference for featuring very long-legged female dancers as the centerpieces in his choreography while the men were generally used to frame the women through their movement.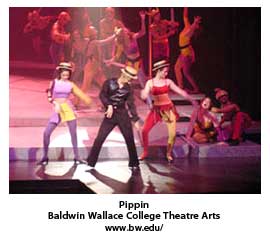 What all three of these prominent choreographers had in common was their unerring use of dancers well trained in all dance forms which ultimately allowed them to produce clean, elegant and athletic dances in which stories could be told effectively through the dancing alone. The majority of prominent choreographers of all idioms ultimately use one common source of documentation to retain not only the actual steps of their creations, but also their intentions in storytelling, dancer motivations and intended themes of movement. This science of collecting, abstracting and coding choreography for future reference was developed many years ago at the Labanotation Institute of Dance in New York City. Labanotation was developed as the primary way for choreographers to accomplish the above mentioned science of art documentation. It is a very precise language that, when seen on the page, very much resembles the symbols used in the eastern languages such as Japanese, Chinese, etc. These symbols very precisely notate not only steps, but also feelings, story points and requirements of performers to duplicate movement as precisely as it was intended to be presented when originally created.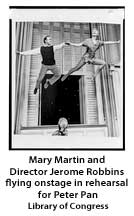 Before closing, I must take a moment to digress in order to stress the importance of the type of venue which James Searles is striving to create for the Milwaukee dance and performance community. The value of affordable spaces in which art can be created can never be underestimated. By creating areas accessible for framemaking and it's feeling at reasonable cost, it affords performers and choreographers the unique opportunity to develop the movement or filing in a space which will allow them to hone their choreographic and performance skills. This cannot be done in spaces that are cost prohibitive such as larger venues, or spaces incorrectly designed for performance, especially movement. Congratulations, Mr. Searles, for your vision and courage. I'm sure I speak on behalf of a large group of choreographers of varying notoriety whose careers could never have progressed to higher levels without visions and the expectation of those visions which are similar to yours. Spaces such as this are prominently on display for use in cities such as Chicago or New York. In Milwaukee they are curiously lacking and in disparate need.